This help page applies to Shukofukurou for iOS/iPadOS 2.2 or later.
Shukofukurou for iOS/iPadOS now has a scrobble Safari extension called Hachidori Lite. This allows you to update your list based on what you are watching on legal streaming services in Safari. It currently supports the following
Crunchyroll
Funimation
Hidive
Vrv
Note that the apps are not supported by this extension. This extension only supports Safari and not other third party web browsers.
To use, tap the Extension icon and tap Hachidori Lite on a supported streaming website or tap the Hachidori icon if it appears in the address bar. Make sure you allow the extension to work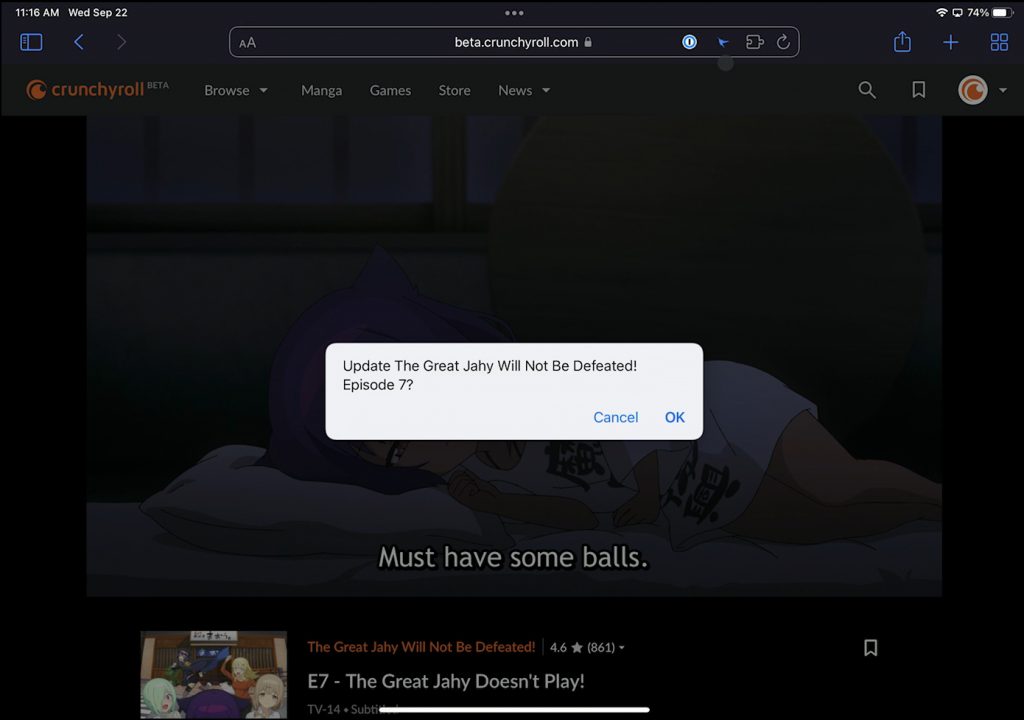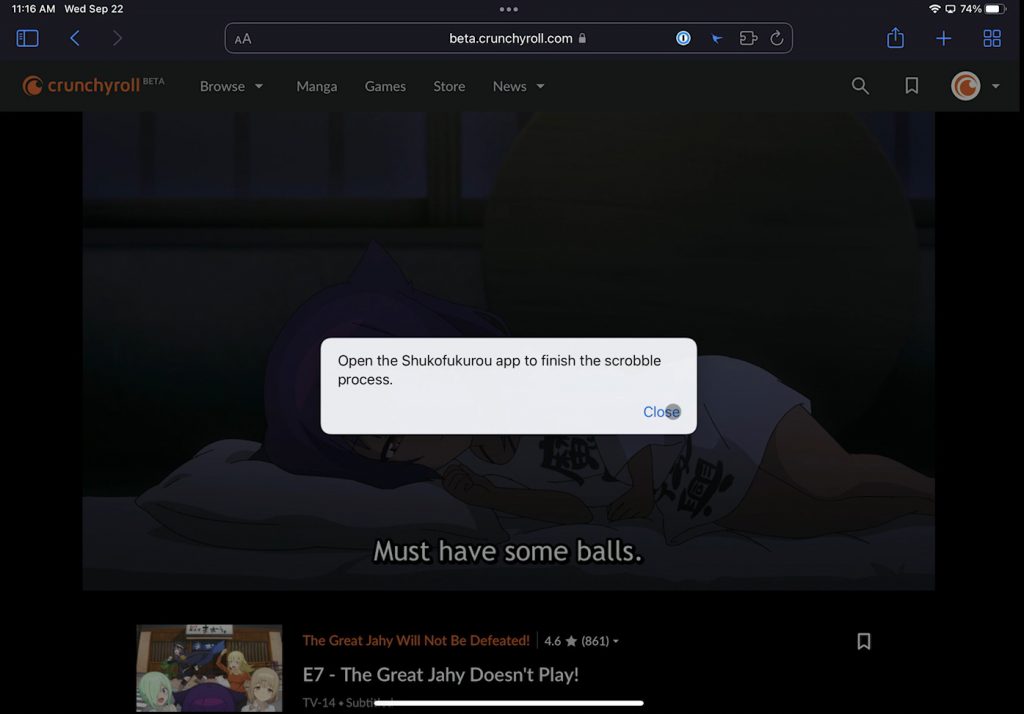 You will be prompted if you want to update your list with the title you are watching. If you have a pending scrobble, it will prompt you whether or not to overwrite it. Once you confirm it, another message box will appear to switch to Shukofukurou for iOS/iPadOS to continue.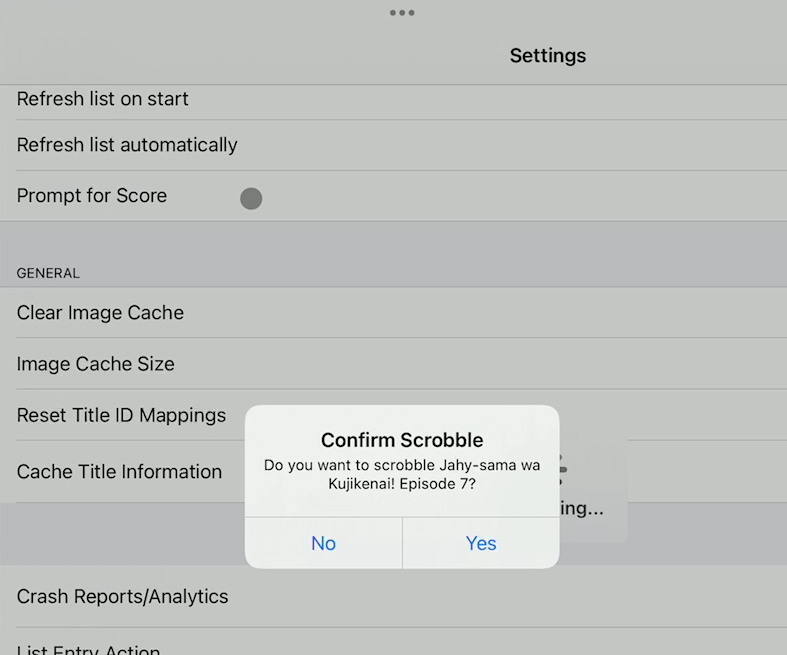 Once you relaunch Shukofukurou, a dialog should appear if you want to update your list with the title the extension detected. Tap Yes to confirm. Your list should be updated with this title
Settings
Under Hachidori Lite settings, there are the following options you can use.
Clear Scrobble Cache – Removes the cached title ids used for detection
Update Anime Relations – Updates the Anime Relations used to handle irregular episode number schemes and split cours.
Reset Scrobble Data – Clears all the scrobble data used by the extension.